Glass Sculptor and Artist Tim Tate looks back on 20 years of creating a community. He recently put together some of his observations on well, how did we get here?
"I had been raised in a household filled with craft materials. I rarely saw my mother's hands empty, always creating something. I inherited this love. I spent my early adult years being trained in the methods revolving around studio glass while attending the 2 weeks to 2-month workshops of Penland, Pilchuck, Corning, Pittsburg, etc. (I had no money to attend grad school …though I yearned for Cranbrook). These years of varied workshops and practitioners was the perfect way to obtain a broad outlook on the entire field. We founded the Washington Glass School in 2001 with very specific goals. Let me see if I can make this clear.
1). We wanted to be something other than a traditional studio glass shop. From the beginning we realized we wanted a much broader approach; something that reflected the mission of education centers like the Crucible in Oakland and Penland in NC. We embraced mixed media work from the beginning with varied classes in kiln formed glass, steel, electronics, encaustics, etc. Our idea was not to in any way denigrate the rich history of studio glass, but to live just outside of those confines to see what would happen. To step slightly away from the 20th century.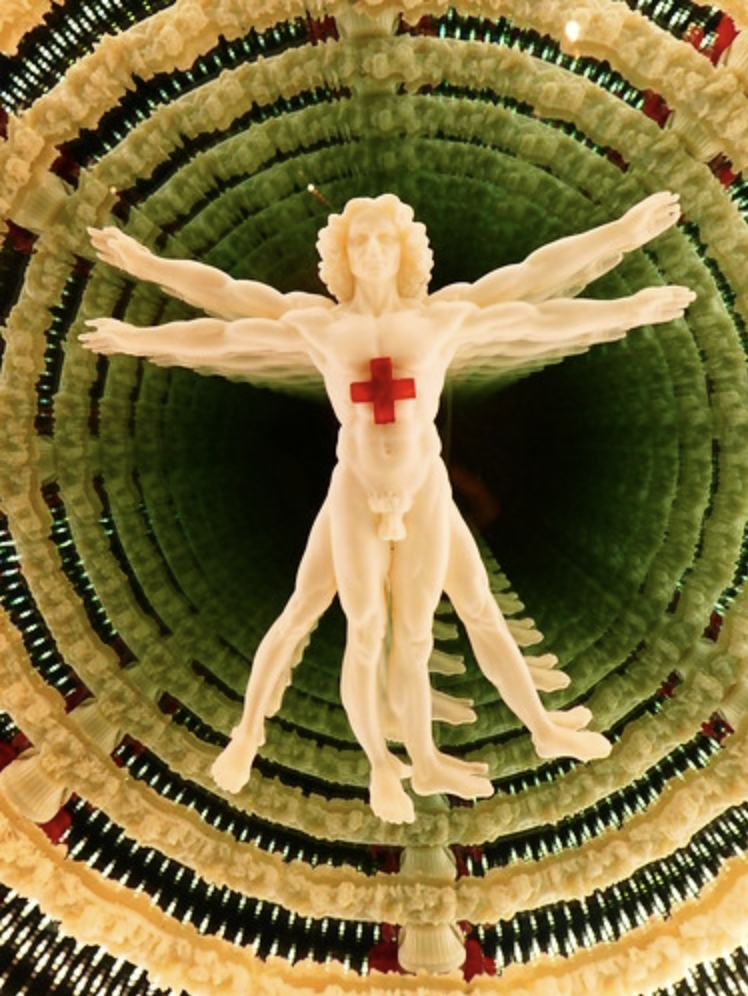 2). As a gay man in glass, it was apparent that diversity was sorely lacking in every way in the glass world. So we did outreach and advertised our classes in many publications that went to diverse populations, rather than wait for these populations to approach us. This worked very well. Even now we go to the Facebook pages of different neighborhoods to show our class schedules.
3). We have embraced social media in every way possible, from individual and school Facebook and Instagram pages (where we post regularly) to administering a Facebook discussion group. This group is called "21st Century Glass/Conversations and Images/Glass Secessionism" and maintain over 8000 members from 97 countries.
With William Warmus we came up with the original concept of "Glass Secessionism"…to step slightly away from the recognized canon of 20th century glass and to create as much dialog and critical analysis as possible. There have been over 1.5 million words written and over thousands of images shared on this page focusing almost entirely on that theme.
4). We participated in many local shows here in the DC area, such as the spectacular Art-O-Matic show that truly put us on the map. We also curated many shows over the years to include local emerging artists. I have served on a dozen boards and juried dozens of shows and grant applications to stay in the loop and form a community bond. There are 3 Co-Directors here, all sharing a similar mission….to create a large regional, national and international community to foster new growth within our field.
5). Our first class was on Sept. 13, 2001…. a difficult day in history to start anything being right after 9/11. We thought no one would even attend the first classes. But we discovered something else….no one cancelled. It appeared that while the purchase of art slowed to a trickle around the country, the creation of art thrived. Our first class was filled with artists who wanted to make narrative work about the devastation of that event. From that moment on we embraced narrative work with all our hearts. Works about political events, social injustices and inequalities were common within our sculptural classes, and certainly in my own works. We have now been in operation over 20 years, with over 6000 students. 60% of those were and are women, we have a large population of BIPoC students and we have worked with hundreds of LGTBQ students. We are so very proud of this fact.
My purpose for serving on boards right now is to focus on the building of communities as an artistic practice. I want to take a slight step away from academia as these institutions can become elitist, and I want to be non-elitist as we have been from the beginning. I also like regional boards that focus in the mid-Atlantic.
My personal practice had been deeply imbedded in the world of glass galleries and museums, though frequently as an outsider. I have stepped away from this in the last few months. I have moved towards the fine art world once again, as I had started there. It feels great to go back to my roots, surrounded by a community that reaches far beyond anything we ever anticipated." – Tim Tate, October, 2022