The year of 2015 started off with some great shows – and that is how the year ended! Some highs, some lows, some sad farewells. The circle of life in a glass studio. Have a quick trip down Memory Lane for the past 12 months:
January
Maryland's Salisbury University Galleries presented an exhibition of 21st Century glass artworks that showcased the expanded nature of contemporary sculptural glass art. Steven Durow, the Head of SU's Art Department Glass Area was the curator of the exhibition. Said of the show: "Harvey Littleton, the recognized founder of the Studio Glass Movement in America famously quipped, "Technique is cheap." Today, it is free. Now that an artist working in glass can do whatever they want, the focus becomes what will they choose to say with it? That [was] the focus of this exhibition."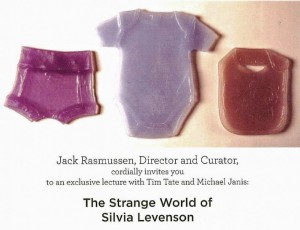 American University Museum in the Katzen Arts Center featured the insightful and disturbing kiln cast work by Silvia Levenson. Silvia channels her identity as a survivor of the Argentinian Dirty War and her work brought crowds to the AU Museum and talks about her work in January.
The Brentwood Arts Exchange featured works by Ellyn Weiss, Pat Goslee and glass artist Sally Resnik Rockriver in "Unmapped", where each artist presented art as a method of discovery, responding to forms and materials and explored their qualities as method of expression. Sally Resnick Rockriver's sculpture combines ceramic glazes with hot glass, creating a thermal reactivity. 
February
March
Otis Street Arts Project (OSAP) opened its group studio in Mt Rainier. Founded by artists Sean Hennessey and David Mordini, OSAP's studio spaces adjacent to the Washington Glass Studio have been a welcome addition, engaging the arts community with exhibits, presentations and discussions. 
The James Renwick Alliance and the Smithsonian American Art Museum hosted the annual Spring Craft Weekend in March, culminating with the Spring Craft Gala at the Willard. The soiree also honored David & Clemmer Montague with the JRA Distinguished Service Award. 
Howard Cohen has been presenting a course on the American Glass Movement at the Osher Institute at Towson University. Part of the course was to view contemporary glass artists and their studio. WGS' Michael Janis gave a talk on his work and influences and had the class visit the Glass Studio and Maurine Littleton Gallery in Georgetown.
April
Michigan's Habatat Galleries'43rd International Glass Invitational Exhibition was held at in Habatat's spectacular Royal Oak, MI gallery. This huge exhibition featured over 100 artists from 22 countries with each exhibiting two glass artworks. 
Artist Sean Hennessey has his cast glass and video artwork featured in Pittsburgh's Morgan Contemporary Glass show "Teapots". 
The American Center for Physics (ACP) explored the interplay between science and art. Sarah Tanguy was the Guest Curator for the show "FLOW" that featured sculptures by Washington Glass School artists Allegra Marquart, Syl Mathis, Debra Ruzinsky, Tim Tate, Erwin Timmers, and Audrey Wilson. 
May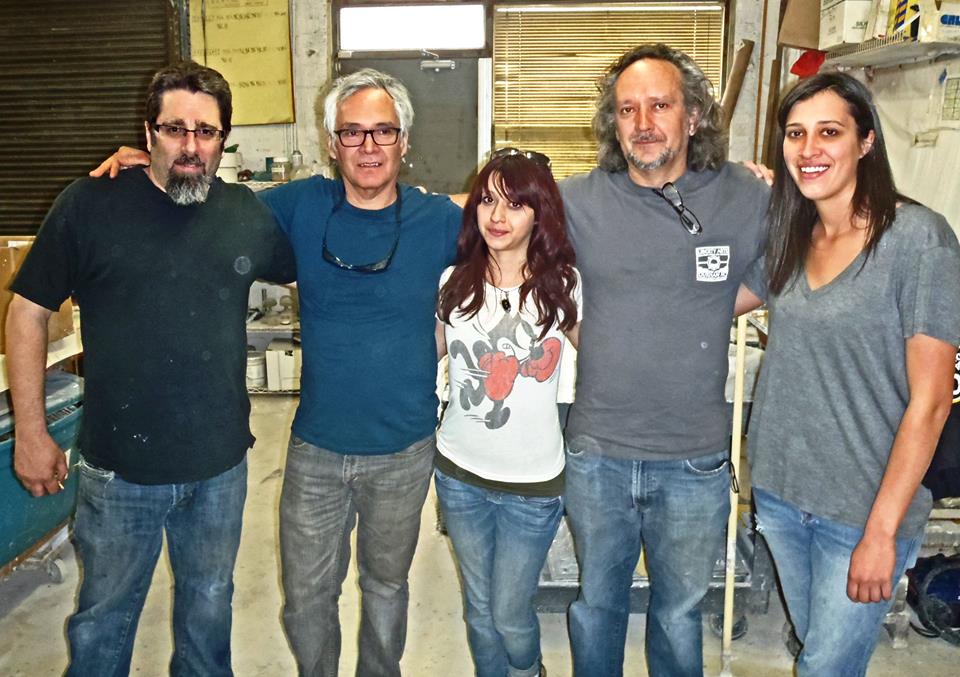 The Brothers De La Torre were the JRA's Distinguished Artists in May. Einar and Jamex de la Torre showed their process at DC Glass Works studio and the mixed media artists spoke at the Smithsonian American Art Museum. 
Visitors to the Glass School & Gateway Arts District might have noticed some artists had their faces plastered along Rhode Island Avenue – in the good way. Created by "Art Lives Here" an organization founded in Mount Rainier, MD, that seeks to partner the arts community with local businesses, used images of the area's artists on the construction site hoardings as a way to increase the regional visibility of the Gateway Arts District.
As of yet, no one has defaced any of the artist's mug shots. 
Artist Elizabeth Ryland Mears curated an exhibit of contemporary glass art at Roanoke, VA Jacksonville Center for the Arts. Focusing solely on glass as a medium for creativity, "Rhythms of Glass" feature artists working in the style of stained, fused, cast, blown, and flame-worked glass. 
Washington Glass School was also represented in West Virginia in May. The Ice House Gallery in Berkeley, WV featured their "Glass!" exhibit – with a number of works by WGS artists, including Erwin Timmers, Laurie Brown, Veta Carney, Trish Kent, Diane Cabe and Erin Antognoli. 
June
Wheaton Arts GlassWeekend 2015 biennial event bought together an international array of acclaimed artists, collectors, gallery dealers, and museum curators for exhibits, demonstrations and lectures. WGS artists Sean Hennessey, Michael Janis, Allegra Marquart and Tim Tate were showcased again at New Jersey's Creative Glass Center of America. 
The American Glass Guild (AGG) held their 10th Anniversary Conference in Washington, DC in June. Speakers include University of Sunderland's Dr Cate Watkinson, and WGS' Michael Janis. 
July
Glass sculptors Jason Chakravarty and WGS' Sean Hennessey had a 2-man show at Santa Fe's William & Joseph Gallery. Both artists have an affinity for mixing glass with other mediums and create intriguing and evocative narratives. The show featured the cheeky title of "Kiss My Glass". 
August
North Carolina's Penland School of Craft's  30th Annual Benefit Auction was a rousing success: it smashed the previous record for attendance. The featured work, a glass dress by Susan Taylor Glasgow, was the centerpiece of the Northlight art exhibition. 
The National Building Museum presented an interactive installation designed to bring the experience of going to the beach to downtown Washington, DC. The Museum's Great Hall was turned into a "Beach" with an "ocean" of nearly one million recyclable translucent plastic balls.
September
Washington Glass School hosted artist Joseph Cavalieri for a workshop on Silk Screening and Painting On Glass. Joseph's class was a wonderful experience – and many have asked that we repeat this class!
Local glass artist Chuck Ireton passed away in September.  He was an active voice in the DC glass scene will be missed by all.
The Society For Contemporary Craft located in Pittsburgh opened a show ""Mindful: Exploring Mental Health through Art" that examines creativity's role in mental health. The exhibit (that  runs through March 12, 2016 and then travels) has more than 30 works by 14 contemporary artists. The exhibit looks at the impact that mental illness has on society, and the role the arts can play to encourage positive self-expression and guide effective mental-health treatment.
Pope Francis came to Washington, DC for a mass and a bit of a chat. His Holiness came by the glass school and was impressed by what he saw.
 October
With the Pope's blessing, Catholic University's Architectural Fab Lab invited Michael Janis and Tim Tate to give a lecture on glass and new technology.
Washington Glass School instructor and artist Debra Ruzinsky was the only artist from the United States invited to the international Glass Heap Challenge competition held this year at Sweden's Glass Factory Museum in Boda Glasbruk. 
The Washington Glass Studio worked with art consultants Directions in Art to create a major site specific artwork installation in a downtown Bethesda, MD office building. Installed on the two main entry levels, the floor-to-ceiling artwork is illuminated with full width LED panels.
Superstar glass artist Laura Donefer came by the Glass School and talked about her work and inspirations on Halloween.
It was all treat and no tricks! 
 November
Chicago's S.O.F.A. Art Fair – featured a number of artists from the Washington Glass School showing galleries at the international art show. This year the show included a number of galleries that were outside its traditional "media specific" focus. 
After a two-year, major renovation that included completely renewed infrastructure, enhanced historic features and other upgrades, the historic Renwick Gallery of the Smithsonian American Art Museum re-opened. A centerpiece of the reopening is the special exhibition, WONDER, featuring site-specific installations by nine major contemporary artists.
December
The Washington Glass School got a new glass & ceramic kiln – a hot pink beauty! The winter open house was our excuse to break in the newbie with something delicious – pizza!
Whew! That was a very busy year! Ok, enough of the  auld lang syne – let's get to work on the coming year projects!
The Washington Glass School Wishes Joy & Happiness in 2016 to All!