The American Craft Council (ACC) is a national, nonprofit educational organization founded in 1943. with a mission to promote understanding and appreciation of contemporary American craft.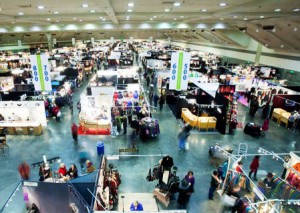 The Baltimore ACC Show is the American Craft Council's flagship show – a must-attend for craft lovers – runs from Feb. 19–21, 2016 at the Baltimore Convention Center.

More than 650 top contemporary jewelry, clothing, furniture, and artists from across the country will gather under one roof. It's a great chance to touch, feel, and explore high-quality American craft and meet the makers behind the fabulous work.
Artist Drew Storm Graham is one of the outstanding makers that will be showing at the Baltimore ACC show – featuring his artistically handcrafted interchangeable wooden bow ties and his company Switchwood. (Booth: 2100)
SHOW DATES AND HOURS
Friday, Feb. 19: 10 a.m.–8 p.m.
Saturday, Feb. 20: 10 a.m.–6 p.m.
Sunday, Feb. 21: 11 a.m.–5 p.m.
LOCATION
The Baltimore Convention Center is at One West Pratt Street. 

TICKETS
Purchase your tickets online or at the show. CLICK HERE for online weblink. FREE for American Craft Council members and children 12 and under. Join the ACC and get in free!
SPECIAL FRIDAY EVENING ADMISSION
Get into the show for just $5 after 5 p.m. Sorry, no other discounts apply.