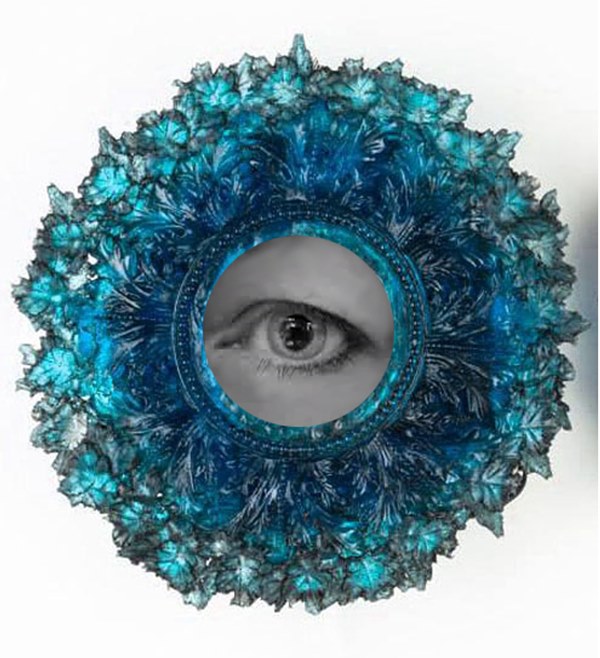 The Uncomfortable Balance
Words and artwork by Tim Tate; photos by Anything Photographic
I am a child of studio glass. I was, and can continue to be, in love with the sheer beauty of glass and art in general. As a lifelong student of Penland School of Crafts I developed a love of all things natural and extremely well made. Regardless of the medium, the more beautiful and skillfully constructed , the more intriguing the work.
I also have another side to my brain. I love all things thought provoking. I love edgier art, I love time based work…..I love video, electronics and technology in mixed media sculpture.
So I always have a choice when I create a piece.  Do I make it achingly gorgeous or do I embrace the edgier technology? Certainly if I choose one way or the other, my life will be made easier.  There are many more opportunities for makers of beautiful objects…..and many more institutions that love time based media.
As much as I want to though, I do neither.  Neither Ultra-Baroque or Techno-fetish, but a bit of both.  Whichever side of my brain calls to me, I always still hear the other whispering.  I live uncomfortably in the middle, always trying to find that balance between these 2 worlds.  The beauty of one side's sweetness is always tempered with the saltiness of the other.
I have lived in this limbo of discomfort for so many years that it has begun to feel like the natural order of things.  The tension caused between the two sides always viscerally present, like a ghost photo at the turn of the last century.  Always hovering there, but just beyond reach, just out of direct sight and never fully resolving which side will gain dominance.  
So here I stand on the rope, feeling very balanced after so many years of not falling. 
Tim Tate
August, 2015